Frequently asked questions
Why enroll in this course?
---
This online course is suitable for QA/QC inspectors (i.e. protective coating or painting, insulation, TPI, and the like), engineers, supervisors, managers, or those who wish to work in inspection and quality control field of thermal insulation which is used to insulate piping and vessels to conserve heat energy or control processes of a gas, oil, chemical, and petrochemical plant and refinery.​ The course may also be useful for those who may not have the time or resources to participate in a traditional classroom-based course and exam.
---
Who should enroll in the insulation inspector level 2 online course?
---
If you want to learn more about insulation, how to evaluate and inspect it, or you simply want to start working on this area, you can enroll in this online course. The course is also suitable for:
- Protective Coating/Painting Inspectors
- Insulation Supervisors, Managers or Engineers
- Insulation Applicators
- Third-Party or Multi-Discipline Inspectors
- Plant operators
---
Do I need experience to participate?
---
No, anyone can enroll and start learning IOGS level 2 online courses without having previous knowledge or experience.
---
What are the course topics?
---
Purpose of thermal insulation
The mediums of heat transfer
Insulation materials physical forms
Properties and characteristics
Metallic Protective jacketing's
Non-metallic protective jacketing's
Expansion and contraction joints
Vapor barrier/stop, and joint sealant
Insulation and accessories storage
Installation of a thermal insulation system
Corrosion under insulation
Inspector duties and responsibilities
Applicable standards and manuals
Inspection and quality control
Reporting and record-keeping
---
What is the learning mode?
---
The IOGS Level 2 online course delivers a series of contents i.e. lessons/topics, videos, quizzes, and the like. You would need to use a web browser or mobile device, to access the course contents conveniently anywhere, anytime, anyplace.
---
What is the course duration?
---
The course duration is 30 days.
You would be given 30 days' access to IOGS Learning Management System (LMS).
---
How to access the IOGS Learning Management System?
---
You would need your login ID and password to access the LMS, the ID and password are sent to you through email upon course enrollment.
---
Is the course price include the exam also?
---
Yes, the fee of an IOGS level 2 online course is USD 375 which includes the course and exam.
---
What next, I have enrolled a level 2 online course?
---
You would receive the login credentials to access the IOGS LMS within 24 hours of the course enrollment. Once received, you can logon to our website www.iogs.org to access the LMS via student login option given on the top right side of the web page.
---
I have received the login ID and password, what next?
---
Please watch this video.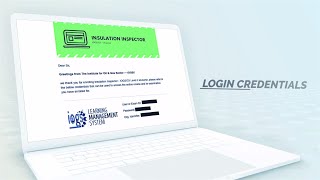 ---
How I can take the online exam after the course completion?
---
You can take your exam anytime within 30 days of the course enrollment. You can watch the video here for more details.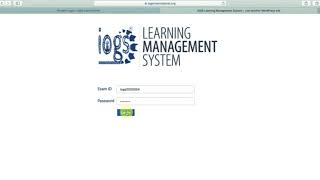 ---
I have completed my online exam, what next?
---
It takes 2 to 3 weeks for the exam result to announce. You would need to use your enrollment number and name to check your exam result on our website www.iogs.org.
---
What percentage of marks required to clear the online exam?
---
You would need to achieve 70% or higher marks.
---
I have cleared my online exam, what next?
---
IOGS issues a certificate of achievement and a wallet card to a successful candidate who gets 70% or higher marks in the examination taken online.
---
What if I am not successful in the exam?
---
Exam fail notice will be issued and sent to your email. You would have one more chance to re-attempt the exam online within 90 days of the first attempt by paying the exam fee of USD 49.
---
How i can get my certificate and wallet card?
---
It takes 3 weeks for the certificate to produce after the exam result. You would receive a copy of your certificate in the PDF format to your email before we dispatch the originals to your home or work address.
---
---